Friday, July 31, 2015
Ab and
Jason Erb
Download
Fakeologist.com
A View from the Bog
Posted by delcroix
at 8:47 PM
No comments:


Thursday, July 30, 2015
Over the last several months, Americans have witnessed an increase in media propaganda regarding the "dangers" of "anti-vaxxers," the "proven science of vaccines," and the "tragedies" that ensue from the failure to vaccinate. That propaganda blitz has resulted in massive hysteria stemming from similar levels of ignorance.
Also resulting from the push by Big Pharma-funded corporate media outlets is the emotional and panicked campaign of pro-vaxxers, vaccine pushers, and adherents to the relatively recent new religion of "scientism" – the religious belief in anything labeled as science or scientific, regardless of whether or not that concept directly contradicts observable reality and experience or even regardless of whether or not it is actually scientific.
***Read full article here***
Posted by WHOOLI
at 9:51 PM
No comments:


Ryan G. Banister. Deanna's guest, is the host of Field Interference, which airs on AlternateCurrentRadio.com, and a journalist at The Fifth Column. He has 6 years of research expertise in physics, having a particular focus in the field of electrodynamics. He has primarily concentrated on the study of electrical systems, as well as the visible light spectrum, the mechanics of sound waves and fluid dynamics.
Show-page
Spingola.com
SpingolaSpeaks.net
*The Holocaust Mega-post
*Adolf Hitler Mega-post
*9/11 Mega-post
The New Babylon - PDF
Who Controls America?
Download
Posted by WHOOLI
at 9:49 PM
1 comment:


This one goes out to Zapoper
Posted by Scorpio
at 9:33 PM
1 comment:


Brandon Martinez (ZCF) spoke with
Tim Kelly
about Organized Zionism's war on conspiracy realists, particularly 9/11 truthers and anti-Zionists. (
The War on Conspiracy Realists Continues
)
Non Aligned Media
UCY
64k
Download
Posted by zapoper
at 4:57 PM
No comments: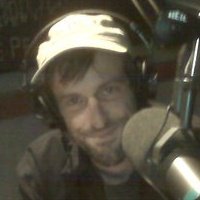 Philip Weiss
Philip Weiss, founder of
Mondoweiss.net
, discusses the extreme pressure on Congressional Democrats to put Israel's interests above America's and vote down the Iran nuclear agreement.
64k CF
Download
Scott Horton.org
LRN
Posted by zapoper
at 3:43 PM
No comments:


Ab and
Tom Dalpra
Download
Fakeologist.com
John Adams's Recommended Reading List
A View from the Bog
Posted by delcroix
at 1:47 PM
1 comment:


Gustavus Myers – History of Great American Fortunes – 1909
Episode #21 – Continued reading of History of Great American Fortunes by Gustavus Myers. Includes Part III, Chapter III: The Beginnings of the Vanderbilt Fortune. Vanderbilt's Monumental Fortune of $105,000,000. Most of His Wealth Amassed in His Last 15 Years. Wealth as Power. The Dynasty's Holdings at the Turn of the 20th Century: $600M in Stocks & $700M in Bonds. Their Interests in Banks, Railroad, and Corporations. The American Industrialists as Monarchs. Kings Had No Proof of Divine Right, But Industrial Monarchs Have Stocks and Bonds. Armed Garrisons Not Required to Secure the Possessions in Their Vast Empires. Government As the Armed Forces of Big Business. The Vanderbilt Patriarch: Commodore Cornelius Vanderbilt. His Humble Beginnings in the Sailing Trade. He enter the Steamboat Business in 1829. Cutting Rates to Bankrupt Competitors. Public Applauds His Rate Cuts As Great Benefit. Rates Hiked Once Monopoly Is Obtained. His Methods in Driving Out Competitors: Bribing the New York Common Council.
Download
File & Claw Archives
History of the Great American Fortunes Vol 1 pdf Here
History of the Great American Fortunes Vol 2 pdf Here
History of the Great American Fortunes Vol 3 pdf Here
A View from the Bog
Posted by delcroix
at 1:36 PM
No comments:


Richard F. Pettigrew Triumphant Plutocracy (aka Imperial Washington): The Story of American Public Life from 1870 to 1920
Episode #12 – Continued reading of Triumphant Plutocracy by Richard Franklin Pettigrew, including Chapter XIV: Senates and Senators. Pettigrew: "Senate Never Legislated In Interest of the American People." Esteem for Marion butler and John P. Jones. The Rothschild's Make an Appearance. How To Sink an Amendment to a Bill. Senator Wolcott of Colorado Enters the Senate Poor, Dies With a Fortune. The Senate Committee on Finance: Where Men Go to Make a Fortune. The Ratification of the Spanish Peace Treaty. Nelson Aldrich and Bribes, Again. How the U.S. Senate Manipulates History and Falsifies Official Records! Congressional Witch Hunts. Senator Edmunds of Vermont Called Out as a Great Bribe-Taker.
Download
File & Claw Archives
Triumphant Plutocracy pdf Here
A View from the Bog
Posted by delcroix
at 1:33 PM
No comments:


It's a False Flag World Out There
Kevin's blog
TruthJihad.com
NoLiesRadio Archive
64k CF
Download
Posted by zapoper
at 1:11 PM
5 comments: